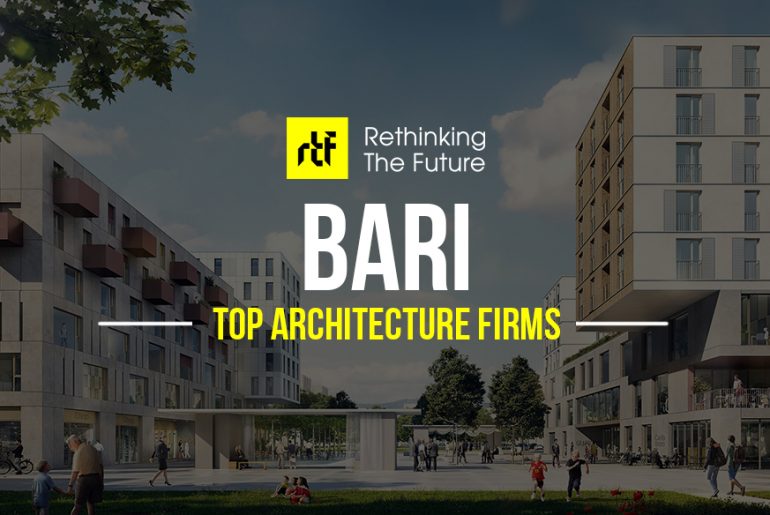 The most important and largest city of Apulia in Italy is Bari which remains on the Adriatic coast. It's one of the exit doors of Italy, where tourists leave on ferries for neighbouring countries. Bari's Climate is significantly commencing with outdoor activities compared to other European cities. April through October is the best time to visit there as they have an average temperature of 17 degrees Celsius.
Re-thinking The Future is a global platform for architecture and design. RTF along with our authors has curated a list of top architecture firms in various cities across the globe. Please note that the names are arranged in alphabetical order and are not ranked in any manner.
De Napoli Architetti
Scope of services: Residential, Educational, Interior Design
Types of Built Projects: Apartment, Family House, Villa, Bungalow, School
Locations of Built Projects: Bari
Style of work: They give quality that meets the needs of the client's
Website:  www.denapoliarchitetti.it
De Napoli Architetti was established by Mariangela De Napoli and Francesca De Napoli in the year 2011. They design studio which operates mainly in the private residence area through the recovery and redevelopment of the existing one.
Fonte: https://www.re-thinkingthefuture.com/top-architects/a6586-architects-in-bari-top-30-architects-in-bari/?fbclid=IwAR3736opNnhhp7obwB3Bwd9_DziLi9xdHdmyCCSWXmFCYUMjA1PkxqC5eWs